Kicked Off the Cruise Ship in a Foreign Country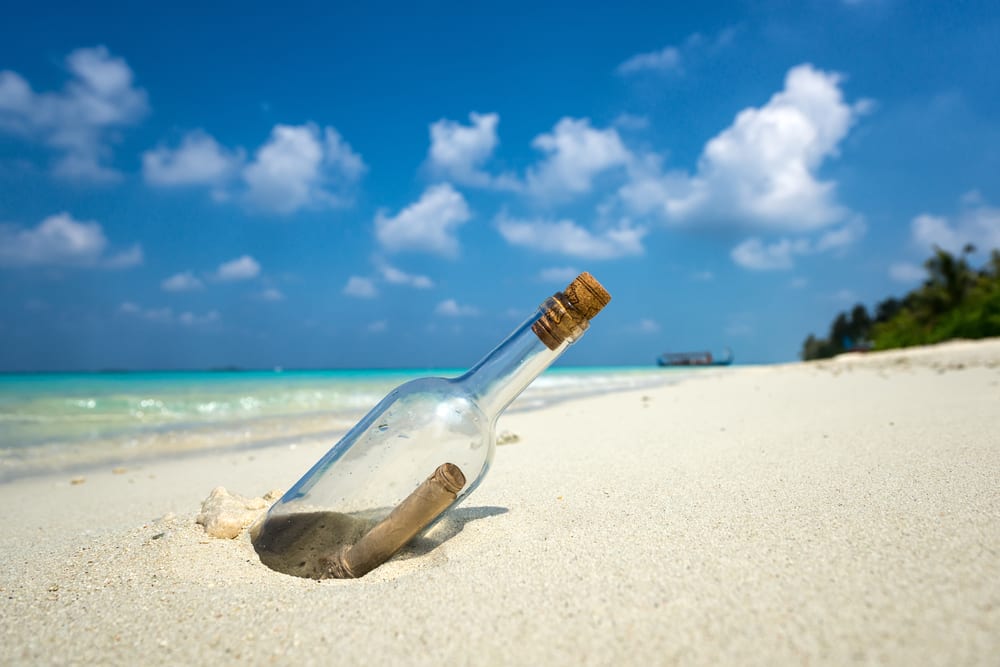 We recently wrote in our blog post about cruise lines kicking passengers off their vessels in foreign ports. (e.g., in a foreign country) We also recently wrote about the cruise ship passenger's Bill of Rights. In our view the passenger Bill of Rights is almost useless. (See our Blog Post in February 2019). And, we wrote about the experience of being removed off a cruise ship in a foreign country with no money, no contacts, no place to stay, and no ability to contact anyone. From living the high-life on the cruise ship to living homeless in a foreign country.
This just happened again on Royal Caribbean's Allure of the Seas. On January 11, 2019, Bert and Carol Palk were put off the cruise ship in Mexico. RCCL says that this was due to RCCL's inability to treat Ms. Palk on board the vessel for an ulcer. She was 79 years of age and he was 82 when the cruise line removed them from the vessel. We don't begrudge the vessel personnel for the need to place Ms. Palk off the ship to get medical attention, the point is the way this happens. Passengers are often left feeling like they are just abandoned in a foreign country, alone.
Here are some suggestions to change this situation:
What the Cruise Lines Can Do:
Broadcast in your brochures and on-line in a higher profile that the ship cannot treat certain types of medical emergencies. (Don't hide this in the small print in the ticket and website.)

Provide better liaisons in foreign ports to assist passengers who have to be evacuated. (Help your customers who have never been through anything like this in a foreign country.)

Know the facilities in each port for hotel, hospital, and help. (The cruise lines know where the vessel is going to stop—even before the vessel sets sail—is it asking too much for the cruise lines to know what medical facilities are in each port?)

Don't put off passengers with no money, cell phone, or place to stay. (Minimums should be set and required for cruise lines to meet when they discharge a person in a foreign port. Raise the cruise fare by $5. 00 per person, but don't kick off a passenger with nothing in a foreign country.)

Allow separated families to communicate, and facilitate that. (We hear too many stories where spouses and families are split up and cannot even talk with the relative who has been discharged in a port.)(Is it asking too much to arrange for families to be able to stay in touch with their discharged loved one?)
What Passengers Can Do:
Get travel insurance. (This is relatively inexpensive, and plans can cover your medical bills, travel expense to get back home, and maybe even your cruise fare for your disrupted cruise. Check the specifics of any travel insurance plan you choose.)

Be prepared. Have a plan. Talk with the family before you go on the cruise. (On some forced disembarkment cases we see, the cruise line does not allow the passenger to return to their room even to collect their belongings. This usually happens when the medical officer decides the passenger has to be put off immediately. A person can be without a cell phone, wallet, or direct contact of family.

Health insurance. Medicare or your HMO insurance probably is not going to cover any medical bills which arose outside the United States. Again, look at travel insurance, and get one which will cover medical expenses accruing until you get back to the U.S. (Note: This is when most travel plans cease—when you re-enter the U.S.)

Scout out where the ship will be docking before you get on the cruise. The cruise line publishes its destinations. Learn what you need to know about those ports before you go. If you have a health need which might flare up, know your options and where to go before you get on the cruise ship.

Don't leave your room with your cell phone and wallet—even if it is to go to the infirmary. (We should say "especially if it is to go to the infirmary, don't leave without your cell phone and your wallet".) The doctor can order you off the vessel without consulting with your family, and without letting you go back to the room. Yes, we have seen this happen.

Emergency medical transport insurance. (i.e., air ambulance) Travel insurance plans may not cover you for emergency medical transport. These specific plans are relatively cheap to purchase for a one-time basis like a cruise vacation to the Caribbean. Costs of having to use air ambulance from the Caribbean back to Florida can be more than $30,000. 00. But, you have to buy it before you get on the cruise.
Cruise lines can be better prepared when they feel a person needs to be removed from the cruise ship. The time to prepare for evacuation of a passenger is before the passenger gets on the vessel. Also, the best defense for the cruise passenger is to take precaution before the cruise even begins. As it presently stands, cruise ships can place you off the vessel in a foreign port. You will be fortunate if you have all of your possessions, money, and cell phone. We have handled cases where passengers had none of those personal items when kicked off the cruise ship—in a foreign country.