Cruise Ship Passenger Bill of Rights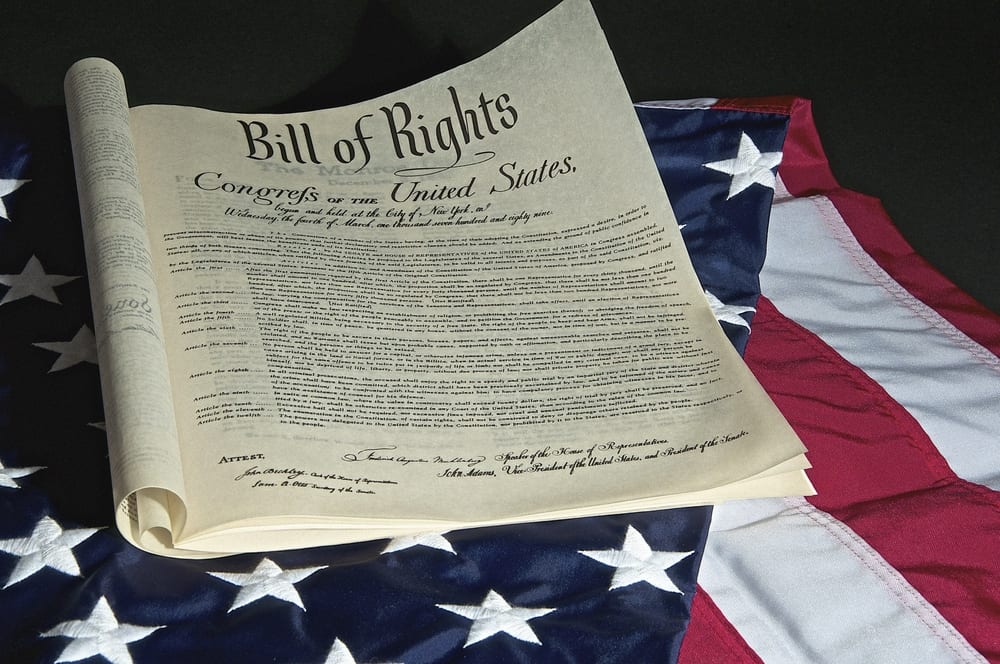 Is there such a thing as a passenger Bill of Rights for cruise ship passengers? Yes. This arose after February 2013 the vessel Carnival Triumph lost power due to an engine fire while offshore. Stories were widespread in multiple media outlets that the 4200 passengers were stranded with no air conditioning, little food options, and it took 4 days for the vessel to be towed back to shore. Thereafter cruise ship members of Cruise Line Industry Association ("CLIA") wrote and signed a "Passenger Bill of Rights".
What Does a Passenger Bill of Rights Mean, and Does It Really Do Anything for Passengers?
Not so much. Most of the content–see the PASSENGER BILL OF RIGHT BELOW—does little for passengers who feel aggrieved by unacceptable conditions, poor service, itinerary changes which were unexpected, Norovirus outbreaks, extreme weather, excursion cancellations, etc. Worst of all, the 10 points in the Cruise Ship Passenger Bill of Rights mostly do not provide redress to any of the most common grievances or short-comings.
Cruise Ship Passenger Bill of Rights
1. The right to disembark a docked ship if essential provisions such as food, water, restroom facilities and access to medical care cannot adequately be provided onboard, subject only to the Master's concern for passenger safety and security and customs and immigration requirements of the port.
The passenger previously could have disembarked any time they wanted, subject to getting home at their own expense and arrangement. This was never an option for passengers on the Triumph out at sea.
2. The right to a full refund for a trip that is canceled due to mechanical failures, or a partial refund for voyages that are terminated early due to those failures.
OK, read this carefully: refund for a "trip" canceled due to "mechanical" failure, not Norovirus or any situation other than mechanical failure. Notice this does not say the cruise line will reimburse for travel or overnight
accommodation expenses. And it doesn't define "mechanical" failure—which could mean loss of air conditioning for the cruise is not covered for refund.
3. The right to have available on board ships operating beyond rivers or coastal waters full-time, professional emergency medical attention, as needed until shore side medical care becomes available.
All the major cruise lines already had a ship's medical doctor and infirmary on board. This is nothing new.
4. The right to timely information updates as to any adjustments in the itinerary of the ship in the event of a mechanical failure or emergency, as well as timely updates of the status of efforts to address mechanical failures.
This really promises not much. Of course the Captain is going to provide updates—that much is required to keep passengers from becoming more irritated. Release of information is still in the hands of the Captain and the cruise line will still decide what information and when to release it. Nothing new here.
5. The right to a ship crew that is properly trained in emergency and evacuation procedures.
This is nothing more than what is already required under the international Safety of Life At Sea (SOLAS) standards. Nothing new for passengers here.
6. The right to an emergency power source in the case of a main generator failure.
Common sense, but on the Triumph if there had been an alternate power source they would have used it. It is doubtful that in another catastrophic engine fire a cruise ship would have alternate power sufficient for the comfort of 4000 passengers—and even if so, temporary power would certainly not last for very long.
7. The right to transportation to the ship's scheduled port of disembarkation or the passenger's home city in the event a cruise is terminated early due to mechanical failures.
Once again this deals only with "mechanical" failures and no other problem. It speaks of transportation to the port of disembarkation—but does not say how or when. In the case of the Triumph the vessel and its passengers did make it back to the point of disembarkation—but only after being towed back for 4 miserable days. Once again, "Mechanical failure" is not defined. What this does not say is: "We will fly you back to the original port from which you left, or back to your home."
8. The right to lodging if disembarkation and an overnight stay in an unscheduled port are required when a cruise is terminated early due to mechanical failures.
This does not say the cruise line will put up passengers once the vessel returns to the original port of disembarkation. It only covers for stays in an "unscheduled" port, and then only when the cruise is completely "terminated" (i.e., not just delayed), and it has to be due to a "mechanical" failure.
9. The right to have included on each cruise line's website a toll-free phone line that can be used for questions or information concerning any aspect of shipboard operations.
This requires no explanation, nor any explanation of the probable lack of satisfaction one would expect to receive on a complaint hotline.
10. The right to have this Cruise Line Passenger Bill of Rights published on each line's website.
Is This Even a Benefit?
Remember the following in the context of the Cruise Ship Passenger's Bill of Rights: cruise lines understand that they get paid for taking passengers from point A to point B and back again. That is when the cruise fare is earned, upon the completion of the cruise. The cruise lines are not going to happily refund an entire cruise ship's passengers' cruise fares, and then throw in travel expenses for those passengers. Even as bad as the Triumph engine fire was, Carnival fought in court against passengers who tried to make claims resulting from that trip.
The bottom line is that cruise lines are in the business to make money, not to refund it. If there is a way to avoid paying back customers for cruises which are less than satisfactory the cruise lines will save the money. We advise aggrieved passengers not to look to a Cruise Ship Passenger's Bill of Rights but instead look to the ticket book, which is the contract between you and the cruise line, for the terms and conditions of the contract. Hint: the contracts are written favorable to the cruise lines.
Talk to a maritime attorney. We can help you right now with your case.