Frank D. Butler
Experienced Maritime Injury Attorney
Frank D. Butler is an attorney in the State of Florida for the past 25 years and is licensed in every Court in Florida, including all state and federal courts. Frank is an avid outdoor enthusiast and represents people injured in boating accidents and cruise ship injuries. You should be careful to hire an attorney who knows the issues specific to cruise ship cases and boating accidents.
I grew up in Florida and have been around the boating and marine industry my entire life. I have filed suit against all of the cruiselines that operate in Florida and have successfully handled boating cases throughout Florida. It's what we do. Maritime law is very complex and you need to make sure that the attorney you choose has experience in handling these types of cases.
For help and to arrange a free consultation, call:
1-888-BOAT-LAW
Many attorneys advertise for boating injury and cruise ship cases. See our "Very Important Information" under the Cruise Ship button and our "10 Things You Need To Know" under the Boating Accidents button. If the attorney you are considering cannot answer these questions, you should consider whether they actually handle these types of cases.
Why would an attorney just advertise for boating or cruise cases if they do not handle them?
First, an attorney can refer your case to a maritime attorney and collect a referral fee. Second, an attorney can try to handle your boating or cruise ship claim even if they have never handled one at all. At our law firm we do not handle real estate law, bankruptcy, divorces, contracts, criminal law, probate, tax matters, medical malpractice, etc.
Your consultation with us is at absolutely no charge to you.
There are no fees and no costs to you unless we win your case.
See our Cruise Ship and Boating Accidents pages for very important information you should know regarding your claim. Maritime law imposes shorter statutes of limitation than most state courts.
When We Say We Practice Throughout All of Florida We Mean It
When we say we represent injured clients throughout all of Florida, we do actually mean ALL of Florida.
Why is this a good thing that we practice throughout all of Florida? To give you the experienced representation you deserve for your cruise ship, JetSki, or boating case. In Florida, there are more than 100,000 attorneys licensed to practice law. It is estimated that perhaps as few as 100 maritime attorneys practice in Florida. Why is it important to find a true maritime attorney instead of one who generically says they do "Boat Injuries"? Because the laws are different for maritime claims. The statutes of limitation are different. Because your attorney needs to know where to file your suit. Because a maritime attorney will be familiar with the cruise ship, JetSki, and boating defense attorneys. A car accident attorney can fumble their way through your claim. But, if you needed a surgery, would you go to a surgeon who had never done that surgery? You would go to the surgeon who had been doing those surgeries for years and was not going to learn with you as the test subject.
These are some of the cases we have recently handled:
Jacksonville: Multiple cruise ship claimants.
Miami: Drowning death case.
Naples: Cruise ship death case.
Ft. Myers: Multiple cruise ship claimants.
Carrabelle/Panhandle: Maritime salvage claim.
Tampa Bay: Multiple cruise ship injury claims.
Clearwater: Jet Ski collision.
Ft. Myers: Boating crash case.
Tarpon Springs: Boating crash case.
Miami: Multiple cruise injury ship cases.
Ft. Lauderdale: Cruise ship injury/transfer vessel case.
Key Largo: Maritime salvage claims.
Boca Grande: Maritime salvage claims.
Big Pine Key: Vessel arrest.
Deltona: Boating crash case.
Ft. Lauderdale: Injured vessel worker.
Bradenton: Cruise ship injury case.
Riverview: Cruise ship injury case.
Lakewood Ranch: vessel injury cases.
Naples: Cruise ship injury cases.
Boca Grande: Vessel crash cases.
Miramar: Injured worker case.
Marathon: Maritime salvage claim.
Key West: Multiple maritime insurance claim denials.
If you have a cruise ship injury claim, a JetSki case, or a boating case, you can count on our 25 years of experience. Yes, you can take your maritime law case to a dog-bite or car-accident attorney who says they also do "Boating cases". Ask them how many cruise ship or boating cases they have filed suit on in the last 12 months—and ask them to be specific. This is YOUR case. Make a wise decision on representation on YOUR case.
Why We Do What We Do.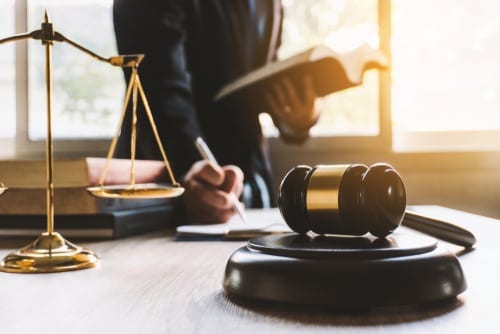 Right now there are too many pretenders. There are too many attorneys pretending to be something they are not. They pretend to be knowledgeable in the area of maritime law. However, if the prospective client knew which questions to ask, the client would see right away that the attorney does NOT know much about this distinct and complicated area of federal and state law. If the prospective client only knew to ask when was the last maritime case handled by that law firm, and how many maritime cases that law firm has handled in the last ten years, the client would learn the truth. While many attorneys say they handle maritime cases, boating crashes, and cruise ship injury cases, the truth is that most only handle these once in a blue moon.
There are too many attorneys who pretend they will work hard on your case, but in truth they will just hand off your case to a case manager–who is not even an attorney—and then they will just take whatever is offered by the insurance company on YOUR case.
There are too many attorneys pretending they can maximize your case result, but they actually know they cannot do so because: they never file suit in a case, and they never go to trial. Therefore, their only option is to take whatever offer is given to them on a case by an insurance company. The truth is that the insurance companies, and the cruise lines, and the maritime defense attorneys know who files suit—and more importantly they know who doesn't. When an attorney doesn't file suit on any cases, and never goes to trial, the insurers know they can just throw the scraps to those firms. We know our clients deserve better than scraps.
There are too many attorneys talking tough, but in truth they are not tough at all. Using words like "we fight for you", "we are aggressive", "we are tenacious" are just words. When the law firm never files suit or never takes a case to trial the insurance companies are not impressed or swayed by just talk. In fact just the opposite is true: the insurance companies know they don't have much to worry about if the law firm isn't going to take any action. When the law firm doesn't actually handle maritime cases but the law firm pretends like it does, the maritime insurers know this, the maritime defense attorneys know this, and YOUR case suffers as a result.
We do what we do because we practice maritime law, and we very well know what we are doing. We file suit for clients when the case calls for it. We file suit against cruise lines every single week. We file suit in boating injury cases. We file suit in JetSki crashes and parasailing accidents. If we have to take a case to trial, we gladly do so to represent our client. We do what we do because we know we are in a far better position to help a client than an attorney who simply lists "Boating Cases" or "Cruise Ship Injuries" on their website, but who actually does not handle boating or cruise ship cases. Don't let them fool you. Don't let them muddle through YOUR case and fumble with it because they don't know what they are doing.
We do what we do because when we put the client first, good things happen for us too. We know that the better result we achieve for our client, the better result is achieved for us. We do what we do because it is the right thing to do. When we fight for our client, it is not just a slogan, not just an advertisement, not just talk. We file suit for our clients. We go to trial for our clients. We work hard for our clients. We are actual maritime attorneys and handling cruise ship cases, JetSki crashes, and boating accidents is what we do.
We Can Help You With Your Case Right Now.
***None of the foregoing is legal advice and is not meant to give legal advice. Each case is different. This is why it is important to contact us on the specific facts of your case. What you say in making the claim can greatly affect your outcome.