Jet Ski Injuries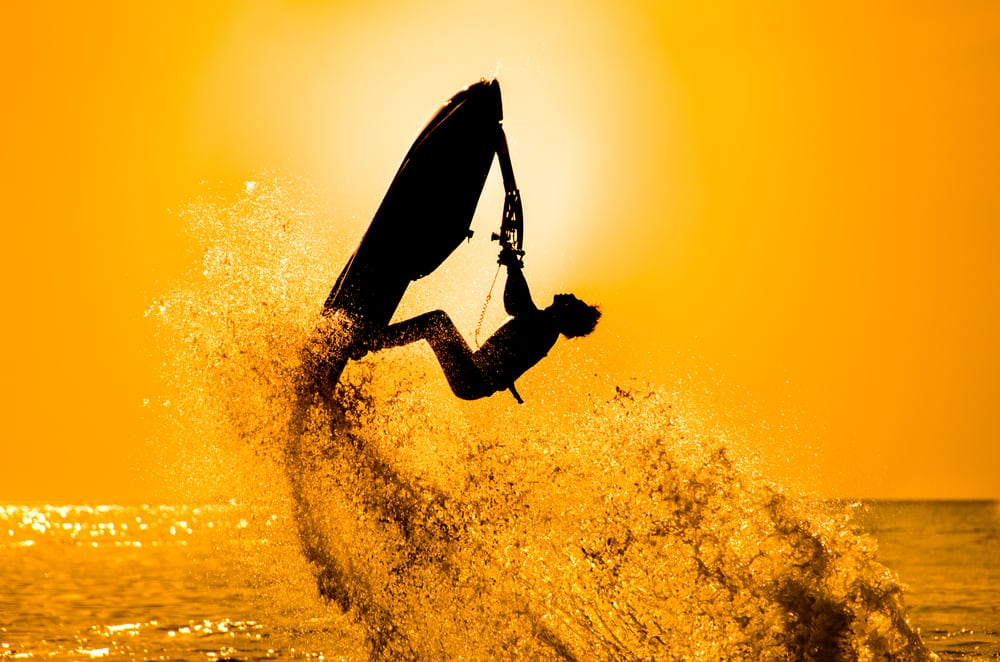 When to Contact a Jetski Accident Attorney
If you or a family member were hurt in a JetSki accident, don't wait to get legal help. You may be eligible for compensation if the accident was the result of someone else's negligence. Contact Frank D. Butler today at 888BOATLAW.com for more information or by calling 888-262-8529.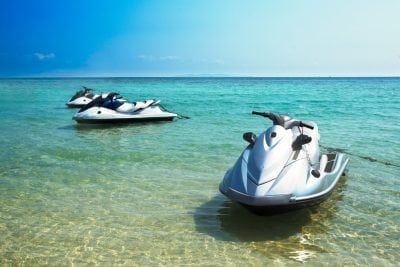 All of these names have one thing in common. They are all either the name of a "personal watercraft", or they are the manufacturer of a "personal watercraft". The maritime industry knows these personal watercrafts as "PWCs". If you have been involved in a crash or incident involving a JetSki, WaveRunner or SeaDoo, the authorities investigating your incident will call the machine a "PWC". Another thing that these PWCs have in common is that they are susceptible to crashes with significant injuries or death.
How Does Florida View PWCs?
Legally, the "PWC" is defined under Florida Statute 327.02 as:
(36) "Personal watercraft" means a vessel less than 16 feet in length which uses an inboard motor powering a water jet pump as its primary source of motive power and which is designed to be operated by a person sitting, standing, or kneeling on the vessel, rather than in the conventional manner of sitting or standing inside the vessel. Here is an inside tip: when a statute defines what something is or is not, that is done specifically by the Florida legislature—and for a specific purpose. That purpose can have implications over what insurance is required, what license is required, and when and where the PWC can be operated. That same Florida statute also defines what is a commercial fishing vessel, what constitutes a barge, a canoe, an airboat, as well as what is the legal definition of a boating collision.
In practicality, PWCs are high speed bullets which have little steering when the throttle is not applied. Most have no braking system. Many of these PWCs can exceed 60 m.p.h. on the water—in a flash. In fact, when the throttle is released the PWCs have the tendency to keep travelling in a straight line—like a bullet–which leaves many operators with the impression that if they take their hands off the throttle then everything will be OK and a crash will be avoided.
There is little to no protection for the rider. If a rider is involved in a crash with a vessel or another PWC the results are very often catastrophic injuries, or unfortunately death. The rider is exposed to direct contact with the other vessel or PWC.
WARNING: Be very careful about which attorney you choose to take forward your PWC crash case. In all probability, the at-fault operator's insurance company will try to limit their liability in what is known as a Limitation of Liability Action. This means they will try to limit their payment to the worth of the at-fault vessel or at-fault PWC. You read this correctly. The insurance company for the at-fault vessel or PWC can try to limit their payout to the worth of the at-fault vessel or PWC.
WARNING II: If the attorney you are considering to handle your case does not know what you mean when you ask them about "Limitation of Liability Act", RUN, and RUN fast! The attorney you hire must know how to fight any and all attempts by the insurance company to limit the payout on your case. Ask the attorney if they have ever handled a Limitation of Liability Action case. If they have not done so: RUN!! Don't let them fool you and say they will get back with you on that issue. You don't want a personal injury attorney trying to learn the law on the fly. This is your case. Hire the law firm who actually handles PWC crashes.
We Are Ready to Help You Right Now!
***None of the foregoing is legal advice and is not meant to give legal advice. Each case is different. This is why it is important to contact us on the specific facts of your case. What you say in making the claim can greatly affect your outcome.