WHAT IS A LIMITATION OF LIABILTY ACTION?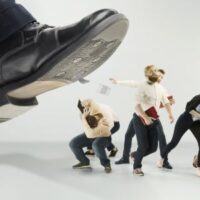 A Limitation of Liability action (46 U.S.C. §30501) is a suit initiated in federal court to limit the liability of a boat owner after a casualty to worth of the involved vessel after the casualty. In plain talk it is usually a vessel's insurance company filing a legal action in federal court seeking to limit the payout of an at-fault vessel owner and limit any payment to only the value of the involved vessel—after a casualty. That means the value of a damaged vessel could be zero or not much more, and the "petitioner" in that Limitation Action seeks to limit its exposure to the post-casualty value of the vessel.
The law originated in 1851, and has undergone several revisions. Its original intent was to assist the merchant marine fleet of the United States in the mid-1800's to help them compete with other nations who also had such liability-limiting laws. The theory then was that a vessel owner's maximum liability should only be the worth of his vessel if the vessel was involved in an accident. It was common then, and is still common today for a vessel owner to charter out (i.e., lease) a commercial vessel to a third party. As long as the owner was not himself negligent nor "in privity with" anyone who was negligent then the law allowed the owner to limit his liability and only pay the maximum of the worth of the post-casualty vessel.
WHAT DOES A LIMITATION OF LIABILITY ACTION MEAN TO A BOATING CRASH INJURY CLAIMANT?
First, you need to know that the law has been applied to even recreational vessels.
It means, as stated above, that a boat owner (usually his insurer) is trying to limit the recovery of all injured claimants to the worth of a crashed vessel. Yes, there can be injury cases involving recreational boats that do not involve a crash. Even in those instances where there is a significant boat injury and the vessel is not worth much, then there is a strong chance the owner (or more probable, his insurer) will file for limitation in federal court.
HOW DOES THE LIMITATION ACTION WORK?
The owner, again most likely initiated by his boat insurer, files a Complaint in federal court.  Known injured claimants are supposed to receive notice of any Complaint filed. The federal judge will issue an Order that requires all claimants to file a claim in the federal court within a certain time or they will be defaulted. For any person or company who makes a claim, the claim needs to be in the correct format, in the correct case, and in the correct court. From there the case is litigated and the burden is initially on the claimant to demonstrate that the owner was negligent in some respect.
WHAT IF THERE WAS PLENTY OF BOATING ACCIDENT INSURANCE?
The vessel's insurer will try to limit their exposure to the worth of the vessel even if there is well more insurance than the value of the vessel. For instance, if an injury case is particularly severe, but the vessel value is only $5000 after a crash—the insurer will try to hold down the payout to the $5000 even if the insurance was a $300,000.00 policy. So even though the insurance policy limit may have been enough to pay the claim fairly, the vessel's insurer would still try to get the federal court to limit their exposure to just the $5000.  And make no mistake, the vessel insurer's objective is to pay zero, that is, to have the federal court conclude the owner had no liability at all and neither did anyone running the vessel. These cases are decided by a federal judge. Florida law does not govern these cases.
WHAT TO DO IF I AM SUED IN A LIMITATION OF IABILITY ACTION
First, don't delay. If a Limitation of Liability action has been filed relative to a boating accident situation in which you are involved, you must act quickly. You will only have a very limited time to file a claim and an answer to the Complaint filed in federal court or your injury claim can be permanently barred. (A federal judge may give as little as 30 days, but more typically 60 days within which to file your claim.) Second, contact a maritime attorney quickly. This is not a time to seek out an auto accident or dog bite attorney. You need an experienced maritime attorney who has fought Limitation actions previously. Florida law is not going to apply to your boating injury case when a Limitation case is filed against you; maritime law will be applied.
Our law firm, 888BOATLAW, has handled numerous Limitation of Liability cases, including even death cases, amputation, and traumatic brain injury. In all of those cases the insurers were trying to limit the recoveries to an artificially very low amount. We are maritime attorneys. We fight Limitation of Liability cases for injured boating accident victims. Don't take a chance.  Hire the specialists.
You can trust our 25 years experience fighting for injured boating accident victims.
CALL US NOW AT 888-B-O-A-T-L-A-W.