WHAT IS A LIMITATION OF LIABILITY LAWSUIT?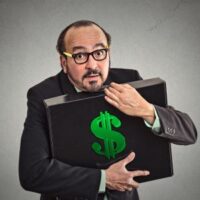 A Limitation of Liability (46 U.S.C. §§30501-30512) lawsuit is a civil action filed by a vessel or boat owner to try to limit their exposure to the worth of the vessel that was involved in the incident that caused injury and/or financial damages. In real-life terms it is a civil action brought in federal court by a vessel owner's insurance company to limit how much insurance money it has to pay out to a claimant or claimants. Limitation actions are initiated by an owner of a vessel (but again, usually it is initiated by their insurer) in federal court. The request is for the federal judge to create a claim deadline whereby anyone or any entity injured or damaged by the vessel or its operator must file a claim by a date certain—usually 30-60 days—or their claims could be barred forever. The Limitation action can be filed in federal court regardless of whether the claimant has already filed suit in state court against an at-fault vessel owner or operator. When the Limitation action is filed, the federal judge will place a "stay" on any other civil actions arising from the incident.
WHAT ABOUT THE INSURANCE POLICY?
In a Limitation action the insurer is trying to limit any recovery to only the worth of the vessel—regardless of how much insurance the owner had available. For instance if an owner had a policy of $500,000 of insurance but the value of the vessel is only $10,000, the insurer is trying to get the federal judge to limit the recovery of all claimants to just the $10,000.  One might ask: How is this even legal?
THIS LAW APPLIES TO RECREATIONAL VESSELS
Although the law was originated by the U.S. Congress in 1851 to help protect the merchant marine fleet of the United States—and many countries had similar laws back in the mid 1800's—this Limitation law has been held to apply to even recreational vessels, including even down to JetSkis. So if your injuries arise from a recreational vessel there is a good chance the insurance company for the vessel owner will file a Limitation action to limit your recovery. In some instances the vessel is worth nothing or almost nothing—and it is the aim of that insurer to keep all claims down to that level.
WHAT CAN I DO TO FIGHT A LIMITATION ACTION?
The first thing you need to do is to find a maritime law firm. Not a dogbite law firm. Not a car accident law firm. At 888BoatLaw we have been successfully fighting Limitation actions here in Florida for more than 25 years. You need to know that the clock is ticking against you if you have received notification that a Limitation action has been filed.  The federal judge has only given a short time frame for you to file your claim in the federal court. Your claim must be done timely. Your claim must be done correctly according to the Federal Rules of Civil Procedure that relate to maritime claims.  We are repeatedly referred Limitation cases from car accident attorneys and there is a reason for this. Maritime law is a specialty unto itself. A Limitation action is a subset of even that unique maritime law. Think about it this way, if your podiatrist believes you have a heart problem the podiatrist doesn't try to treat that, the podiatrist refers you to a heart specialist.
Caution: Here is what happens if you fail to act. The judge enters an Order of default against all claimants or potential claimants who failed to timely file their claim. This can act as a bar against any recovery—even if there had been insurance to cover your boating accident injuries.
DON'T WAIT. CONTACT US NOW AT 888-B-O-A-T-L-A-W.