Determining Liability for Rental Boat Injuries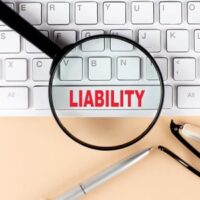 With over 1 million vessels registered in 2022, Florida leads the country in the number of recreational boats in the state. Thousands of these boats are rental boats that allow residents and visitors alike to take advantage of the state's many rivers, lakes, and coastal beaches. With so much activity on the waterways, accidents are bound to occur.
If you or someone you love has been hurt on a rental boat, a negligent party such as the boat owner or boat company may be liable for paying damages to cover your losses. Below, our Florida boat crash lawyer explains your rights.
Boating Insurance Laws in Florida 
Many people assume that a boating accident is similar to an auto crash, but that is not true. The Florida Fish and Wildlife Conservation Commission oversees and enforces the boating safety laws throughout the state. Unlike car or truck owners, boat owners are not bound by law to purchase insurance for their vessel. Still, it is always recommended that a boat owner does insure their vessel, especially if they plan on renting the boat to other people.
A boat owner should obtain insurance on their vessel and there are many options for typical recreational vessels, including that most of the auto insurers offer some form of boating insurance. Make sure that if you obtain insurance for your vessel that you consider getting the following types of covers:
Liability coverage—Covers you for injuries to others inside or outside your vessel.
Medical Payment—Provides some coverage for medical bills for passengers on your vessel.
Pollution exposure—the cost of a fuel spill or chemicals from your boat can be very expensive.
Uninsured Boater's Insurance—This coverage varies greatly depending upon the policy.
Property Damage on your vessel, and for any trailer.
Boating insurance is relatively affordable compared to most auto insurance, and because boating injury cases tend to be significant it is smart to have boating insurance.
 The Role of Waivers in Boat Rentals 
To protect themselves, the majority of boat rental companies require renters to sign a waiver of liability. To be valid, these waivers must meet two conditions. These are as follows:
Waivers must clearly outline the rights a renter is waiving, and
Waivers must be written in language that is clear enough for a person to understand so they can fully understand the rights they are waiving.
Even when a waiver has met the two requirements above, it does not necessarily mean it is legally binding. If you have been hurt on a rental boat, regardless of whether or not you signed a waiver, it is critical that you obtain experienced legal counsel. We have fought waivers in boating rental accident cases for more than 25 years.
Our Boat Crash Lawyer in Florida Knows the Law 
At www.888BoatLaw.com, The Law Offices of Frank D. Butler, P.A., our Florida boat crash lawyer is focused on boat and maritime accidents and is dedicated to helping clients obtain the full and fair damages they need. We can put that experience to work for you, too. Call or text us now at 888-BOAT-LAW or chat with us online to request a free consultation and to learn more about your rights.
Sources:
myfwc.com/
nbcmiami.com/news/local/florida-leads-the-nation-in-recreational-boats-see-which-county-has-the-most-registered-boats/3062078/