My Claim Was Denied — Do I Need a Boat Insurance Denial Attorney?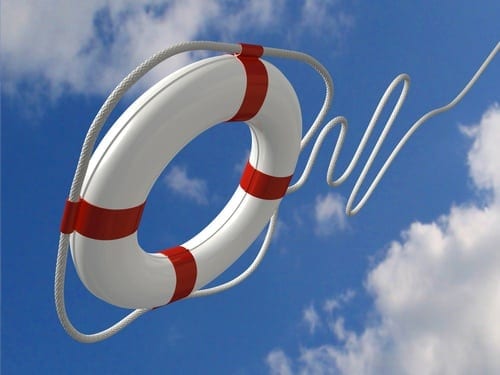 In the past, those who were insured, whether for homes or automobiles, were lucky to benefit from coverage that extended to a wide range of issues. For the most part, you were covered for just about everything. Unfortunately, companies began to realize that they could profit more and spend less by eliminating certain parts of policies that lost them the most money. Now, policies have limitations on what they do cover in case of an accident, and that includes boats. Many boat owners in Clearwater find this out the hard way when their claims are denied. If you have been in this situation, you may be wondering if it is worth it to hire a boat insurance denial attorney.
Seek the Help of a Boat Insurance Denial Attorney
Many people in Clearwater store their boat at home, often tied up to a dock. This is commonly found throughout the entire Tampa Bay area since we have so many small canals and inlets backing up to private property. Imagine that you awake one day to discover that your prized pontoon has taken on water and sunk. You would most likely file an insurance claim, would you not? However, it is entirely possible that the insurer will deny the claim, saying they are not going to compensate you for your loss. Even though you have a policy on the watercraft, they still may deny you coverage.
How? Well, in all likelihood, they wrote a specific part of the policy to prevent them from having to pay. As a boat insurance denial attorney, we see this all too often. Insurance policies have entire sections devoted to exceptions, explaining what they do not cover. In fact, many explain more about what they do not cover than what they do. For claimants in Clearwater, this can be vexing, since initially, it appears that you have coverage in case of accidents just like this. Even if it looks like your issue is covered in one section, the 'exceptions' section may preclude it entirely. The wording and diction of these policies are written to appear more inclusive than they really are.
Why You Were Denied
Your policy coverage cannot be denied without legitimate reason. Most companies will use some of the previously mentioned exceptions to explain why they are refusing to cover the loss. As a boat insurance denial attorney, we often see companies using the excuse that the boat has had "bad maintenance" or even "no maintenance" at all.
Rarely can you convince the company to change their minds on their decision and appraisal of the damage, but a boat insurance attorney can increase your chances of receiving compensation for your losses. Once you hire a lawyer in Clearwater and file suit, then the insurance company will have to respond or a default can be entered against them.
Call 888-Boat-Law Today for a Boat Insurance Denial Attorney
If you are a Clearwater resident who has been denied coverage on your boat insurance policy, contact or call 888-BOAT-LAW today. A boat insurance denial attorney can help you with your boat denial claim. We will guide you through each step of the process, as we have been doing for more than 20 years.