Who Is Responsible When a Boat Hits an Object Causing Injury?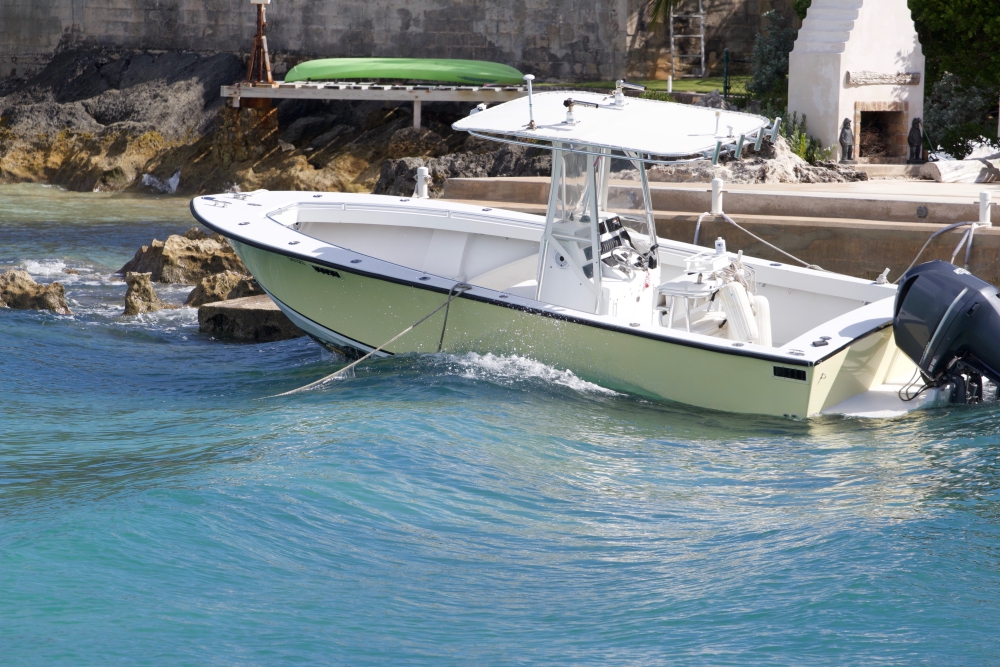 Who Is Responsible When a Boat Hits an Object Causing Injury?
The Miami Herald just reported that on Sunday May 22, 2022 a 22-foot Hydra-Sport center-console power boat crashed into a concrete power pole carrying seven people just off Islamorada, Florida. All of the occupants—the captain and six passengers—were ejected into the water. The vessel continued to motor in circles. (We recently posted an article THE FLORIDA LEGISLATURE SHOULD PASS ETHAN'S LAW – Frank Butler Boat Injury & Maritime Law (888boatlaw.com) on www.888BOATLAW.com in February 2022 that power disconnect cords (a/k/a kill-switches) should be made mandatory in certain situations. In that article we reported that Ethan Isaacs was a sixth-grader in a sailing class killed by a power vessel whose captain had gone overboard while the vessel was still in operation.)
In general when a boat hits a fixed object—known in maritime law as an "allision"–it is the fault of the captain of the vessel. Specific U.S. Coast Guard "rules of the road" dictate the captain's responsibilities in order to avoid collisions with other vessels and with fixed objects. A fundamental duty of the captain is to maintain a proper lookout. Rule 2 states as follows:
Every vessel shall at all times maintain a proper look-out by sight and hearing as well as by all available means appropriate in the prevailing circumstances and conditions so as to make a full appraisal of the situation and of the risk of collision.
Another USCG rule, requiring safe speed often comes into play in collision and allision cases. Rule 6 states:
Every vessel shall at all times proceed at a safe speed so that she can take proper and effective action to avoid collision and be stopped within a distance appropriate to the prevailing circumstances and conditions. In determining a safe speed the following factors shall be among those taken into account: (a) By all vessels: (i) the state of visibility; (ii) the traffic density including concentrations of fishing vessels or any other vessels; (iii) the maneuverability of the vessel with special reference to stopping distance and turning ability in the prevailing conditions; (iv) at night, the presence of background light such as from shore lights or from back scatter of her own lights; (v) the state of wind, sea and current, and the proximity of navigational hazards; (vi) the draft in relation to the available depth of water. (b) Additionally, by vessels with operational radar: (i) the characteristics, efficiency and limitations of the radar equipment; (ii) any constraints imposed by the radar range scale in use; (iii) the effect on radar detection of the sea state, weather and other sources of interference; (iv) the possibility that small vessels, ice and other floating objects may not be detected by radar at an adequate range; (v) the number, location and movement of vessels detected by radar; (vi) the more exact assessment of the visibility that may be possible when radar is used to determine the range of vessels or other objects in the vicinity.
Note that the USCG Rule as to "safe speed" takes into account, weather conditions, maneuverability of the vessel, and whether it is equipped with radar, among other factors.
It is difficult for a captain who has struck a fixed object in daylight—as is reported in the case here—to escape fault for such actions. But there may also be liability on the owner if he/she has entrusted the operation of the vessel to a person who was not qualified or fit to operate the vessel.
Each case scenario is unique. NOTE: Boating laws cover boating collision cases.
Automobile laws do not apply to boating collisions like that described above.
Attorneys Specializing in Maritime Law for 25 Years.