MEMORIAL DAY 2023 BOATING ACCIDENTS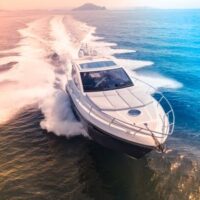 In practicing maritime law for more than 25 years throughout all of the State of Florida–including in the Keys to the East Coast to Tampa Bay and currently multiple boating injury cases in the Panhandle–one thing we see is multiple injury cases arising on Memorial Day weekend. The reasons for this are evident: the weather is usually conducive to a lot of vessels on the water, it is a long weekend where more than the typical number of boaters are on the water, and many events are planned for the Memorial Day weekend. (fishing tournaments, concerts, and events at beach-bar type locations all across Florida.) Also, many schools have concluded and the kids are out to be able to boat with the parents.
Memorial Day has been seen as the official kickoff to the late Spring/early Summer boating season. Ask any Florida Fish and Wildlife Conservation Commission (FWC) officer and they will confirm that Memorial Day in one of the three biggest boating days of the year, along with 4th of July and Labor Day.
There is another dynamic that goes with Memorial Day boating: boating crashes and boating injury cases. That is what we have observed over the past 25 years of representing boating accident victims. Some of the most serious boating injury cases occur on the Memorial Day weekend.
Many of the injuries we see involve three primary reasons: 1. Captain not paying attention, 2. Alcohol 3. Inexperience of the captain–especially involving boat club and boat rental operators. In past 2 Memorial Day weekends we have seen serious boating crashes causing tremendous passenger injuries.
After a JetSki collision or boating crash it is important to contact an attorney who has handled these types of cases for years and specializes in boating accident cases. Your attorney needs to know the specialized laws that apply to your boating accident case. These are serious cases and you cannot leave your case to a dog-bite or auto accident attorney who only gets this type of case once every five years. At 888-BOAT-LAW we are handling these types of cases every day and we specialize in boating accident cases. We are presently handling the following types of cases:
1. Boating collision injury cases
2. Propeller strike injury cases.
3. JetSki injury cases.
4. Boat "wake" cases where the operators eject passengers into the air.
5. Boat club injuries from inexperienced operators.
6. Boat rental injury cases from inexperienced operators.
7. Boat strikes stationary object injuring passengers.
Trust our 25 years of specifically handling boat injury accidents.