FIVE THINGS YOU DIDN'T KNOW ABOUT CRUISE LINES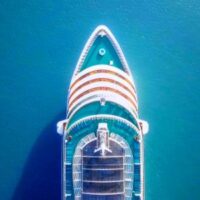 Redbook recently published an article which it titled 20 Things you Didn't Know About Cruise Lines.  We agree with some of these (for instance, a wind tunnel is created when the balcony door is open and then the cabin door in open). The link for that article is here: 20 Things You Didn't Know About Cruise Lines (msn.com)
Here are Five More Things You Didn't Know About Cruise Lines (and that they don't necessarily want you to know).
CRUISE LINES ARE NOT THE GUARANTORS OF THE SAFETY OF THEIR PASSENGERS.
This is something you don't see in advertisements on TV or on social medial when the cruise lines are trying to talk you into going on one of their cruises. When the cruise lines want you to sign up and give them your money, you are a valued customer. However, if you are injured on their vessel, your status changes to a "Claimant". All cruise lines file some variation of the above statement in federal court against injured claimants–"Cruise Lines Are Not The Guarantors Of The Safety Of Their Passengers". That is a rather astounding declaration in federal court of the cruise lines belief and position of how they view their passengers in respect to public safety.
2. WE HAD NO NOTICE
This is the second and very closely related statement by cruise lines when it comes to a condition which caused injury to a passenger. What this means is the cruise lines contend that they had no notice of any condition—like a wet floor, tripping impediment, broken equipment, etc.
This is not a "sometimes" defense; it is an almost every time defense of the cruise lines. And it does not matter whether it is one of the more expensive cruise lines versus the lower-priced cruise lines, this "we had no notice" excuse is put forth by the cruise lines in an injury situation almost every time. The cruise lines use this excuse to ask the judge to dismiss an injured passenger's case because, they say, "the Plaintiff cannot prove that we [the cruise line] had notice of the condition which caused the injury". Cruise lines go so far as to try to get a claimant's case dismissed before even any discovery can even be done—and this is because the cruise lines do not want a claimant to be able to ask the cruise lines questions about whether anyone else has been injured by similar facts.
3. THE INCIDENT REPORT/FORM IS NOT FOR YOU
Most cruise lines rush to have an injured passenger fill out an "Incident Report" immediately after the injury occurs. And this means, a passenger laying on the pool deck with a broken hip can be asked to fill out the cruise line's Incident Report" in the passenger's height of pain and need for medical attention. Also, passengers should know that one of the questions commonly seen on the cruise lines' "Incident Report" is the following: "What could I have done better to avoid the incident".  So, instead of the cruise line asking what they (the cruise line) could have done better to avoid the injury accident, they ask the injured passenger right after suffering an injury to say what the injured passenger could have done better. Another way to know that the Incident Report is for the benefit of the cruise line is that they rarely give up a copy of it to the passenger. The cruise lines contend Incident Reports are protected by work product privilege. And why is that? Because, the cruise lines contend their defense attorneys have a standing order to extract these Incident Report from injured passengers. This is again not exactly the image portrayed on those TV commercials. In addition, we have also had two instances in recent weeks where ship security came back to an injured passenger and asked sternly for the passenger to add more content onto the cruise line's Incident Report.  Was that for the benefit of the passenger or cruise line? The answer is rather clear: Incident Reports are only used to benefit the cruise line—against the passenger, who is now known as a claimant.
4. THE CRUISE LINE IS NOT GIVING YOU VIDEO OF THE INCIDENT
Like Incident Reports, discussed above, the cruise lines' perspective is: this is work product protected because—the cruise lines always contend—that their defense attorneys have told them to keep video on injury accidents. This is debatable. But one thing to note is that you will almost never get a copy of the video of your incident unless you file suit against the cruise line. The cruise line will not give you that video voluntarily in almost 100% of the cases. This is why 2 things are important in pursuing your cruise ship injury case:  1. You need to hire an attorney and law firm who have done this type of case. We have done these cases for 25 years, so you can have utmost confidence that we know the law and we know these cruise line defendants. 2. It is important that a proper Notification letter be sent for you immediately upon signing up so that the video, or photographs, or witnesses, etc., will not be lost. If you rely upon a dog-bite or car accident attorney do they even know where to send such a Notification? Not likely.
5. THE CRUISE LINES WILL TALK WITH YOU UNTIL YOU PASS THE STATUTE OF LIMITATIONS
We have seen this scenario many times, and gotten the calls many times from prospective clients who were talking with the "nice people" from the cruise lines, and then all of a sudden the cruise line people stopped responding. In those cases it is almost always because the claimant has gone past the (in most cases, but each case is different) 1-year statute of limitations. We have even gotten these calls from attorneys who had a case to refer but had gone past the statute of limitations. The cruise line employee will continue to talk you—even going so far as to discuss potential payment of medical bills or reimbursement of expenses—UNTIL you pass the statute of limitations. Perhaps the cruise lines do not feel it is their obligation to inform injured passengers of what the statute of limitations is, but again, this is a long way from those happy "come cruise with us" commercials the cruise lines place on TV, isn't it……
HERE IS THE GOOD NEWS FOR YOUR CRUISE SHIP INJURY CASE
We have never worked for a cruise line. We have only represented injured cruise ship passengers. You can trust our 25 years experience fighting to obtain recoveries for our injured cruise ship passengers. We know the unique laws applicable to cruise ship injury cases. We know the attorneys who represent the cruise lines. A dog-bite attorney is unlikely to be able say any of these things. Have your cruise ship injury case handled by a cruise ship injury attorney. This is not a side gig. This is what we do every day.
WE ARE READY TO HELP YOU NOW.