DO SEX ASSAULTS OCCUR ON CRUISE SHIPS?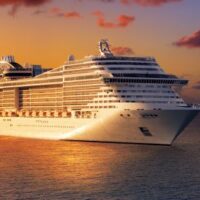 Yes, unfortunately sexual assaults occur on cruise ships and we know this to be true because of the FBI data which is reported by cruise passengers, cruise workers, and the cruise lines themselves. For the 12-year period of 2010 through 2022, Business Insider found reports of 500 (Yes, that is Five Hundred) sexual assaults on cruise ships. It was found through review of that FBI data that sexual assault was the most consistently reported crime in the FBI crime statistics.
The FBI information shows that the majority (80%) of sexual assault cases on cruise ships were committed by passengers. The FBI data breaks down passenger-v-passenger assaults, crew-v-passenger assaults, and non-passenger/non-crew assaults which may occur on port stops. When a crime is committed by a U.S. citizen the FBI has jurisdiction to investigate. The conventional wisdom is that sexual assaults on cruise ships is greatly under-reported.
It was not until 2014 that the cruise line industry joined together to begin reporting sexual assault cases to the FBI data base. Prior to that, multiple high-profile assaults forced the U.S. Congress to act to pass the Cruise Vessel Security and Safety Act (CVSSA) which required the cruise lines to report sexual assaults to the FBI. And, prior to that legislation the cruise lines could send back an offending crew member to their home country—making it virtually impossible for the sex assault victim to receive justice.
CRUISE LINES HAVE BEEN HELD RESPONSIBLE FOR PASSENGER-AGAINST-PASSENGER SEXUAL ASSAULTS.
Victims and their families should ask the following:
Did the cruise line have enough security presence on the vessel?
Did the cruise line over-serve alcohol to a sexual assault victim?
Did the cruise line serve alcohol to a minor who was assaulted?
Did the cruise line have in place sufficient video cameras to discourage assaults?
Does the cruise line have protocols in place to prevent date-rape drugs being placed in unsuspecting passenger's drinks?
JURISDICTION FOR CASES AGAINST MOST CRUISE LINES IS IN MIAMI FEDERAL COURT
You need to know: For most cruise lines, including typically Carnival, Royal Caribbean, Norwegian, some MSC cruises, Celebration, and others, those cases must be filed in Miami federal court. Why? It is an agreement made when the passenger enters into a contract with the cruise line to go on the cruise ship—and that agreement is found in the ticket or in the legal section on-line on the cruise line's website.   There is also a limited time to notify the cruise line of the claim, and a very short statute of limitations on these cases.
According to that same January 2023 Business Insider article 70% of the sexual assaults occurred on either a Carnival or Royal Caribbean cruise ship.
If you have been the victim of a sexual assault on a cruise ship you need to call our maritime law office to help you. Now is not the time to go to a dog bite or car accident attorney. You can have trust in our 25 years experience handling cruise ship cases only for claimants and never for the cruise line.
 CALL OUR ATTORNEYS NOW AT 888-BOAT-LAW
     WE ARE READY TO HELP YOU NOW