Are You Liable if Someone Drives Your Boat and Becomes Injured?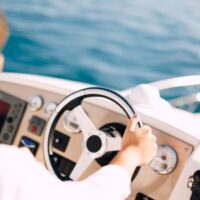 In Florida, the most common type of boating accident occurs when one vessel crashes into another.  Determining liability in these cases is always complicated, but it becomes even more complex if you have allowed your boat to be operated by someone and they, or passengers on another watercraft, became injured. If you are found to be at fault for negligently entrusting your vessel which lead to an accident, it could place you in a very difficult financial situation. If you have been injured because an owner allowed an unsafe driver to operate the owner's vessel, it is critical that you speak to our Florida boat crash lawyer as soon as possible.
Boat Insurance Laws in Florida 
Boat accident victims often suffer very severe damages after a boat accident. They are often left with catastrophic injuries that result in high medical bills and they may not be able to return to work right away to pay for those costs. Depending on the specific facts of the crash, a vessel owner may be held liable for these damages after an accident. if the owner allowed the vessel to be operated in a negligent manner or operated by an inexperienced driver.
The Florida Fish and Wildlife Conservation Commission enforces boating safety and insurance laws throughout the state of Florida. As a boat owner, you are not legally required to carry insurance for your vessel. However, it is always a good idea to purchase insurance even though it is not required by law.
A policy that includes hull insurance coverage will help protect against any property damage to your boat, as well as certain items on board. If another boat is damaged in an accident or you damage a pier or dock, liability coverage will also protect you. A typical liability policy can provide coverage between $100,000 and $1,000,000, depending on how much is purchased. Boating insurance can also protect you from fire, theft, and storm damage.
The Importance of Umbrella Coverage
 Like all other types of boating insurance, umbrella coverage is not mandated by law. Still, it is a great idea to add to your existing coverage. Umbrella coverage is a good idea because it adds an additional layer of protection and usually at a fairly reasonable price.
You Can Trust Our Boat Crash Lawyer in Florida for Sound Legal Advice
Florida does not prevent a person from loaning  their boat out, but it is critical that you understand your legal rights and obligations after a crash from that vessel. At www.888BoatLaw.com, The Law Offices of Frank D. Butler, P.A., our Florida boat crash lawyer can advise you of what those are so your rights are always protected. Call or text us now at 888-BOAT-LAW or chat with us online to schedule a consultation and to learn more.
Source:
myfwc.com/