WHAT IS THE STATUTE OF LIMITATIONS FOR A CRUISE SHIP INJURY CASE?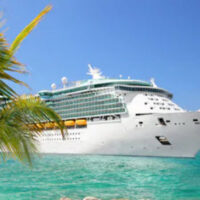 The statute of limitations for a cruise ship injury is generally 1 year against most cruise lines. NOTE: your case will vary depending upon the facts. You need to consult a maritime attorney to discuss the specifics of your cruise ship injury case and know for sure the statute of limitations on your case. It matters where your cruise originated from and ended. It can also matter on the statute of limitations whether the injured person is a minor.
For most cruise lines that operate from U.S. waters, the statute of limitations is typically one year.  Again, you need to check with an experienced maritime attorney to confirm the statute of limitations for your cruise ship injury case.
Also, cruise ship injury claimants need to know that most cruise lines have a provision in their tickets—that's the contract between you and the cruise line—that you must give them written notice of your cruise ship injury claim within six months of the occurrence date of that injury.
WHERE TO FILE MY CRUISE SHIP INJURY CASE?
Another important factor is the location where a cruise ship injury case would have to be filed. The reason this is important is your cruise ship injury case needs to be filed in the correct jurisdiction or you may lose your case based on it being filed in the wrong location. For many cruise lines the venue is Miami, and not just Miami, but in the federal court in Miami.
HIRE A CRUISE SHIP INJURY ATTORNEY, NOT AN AUTO ATTORNEY
Caution: as a 25-year maritime law office we have talked with many cruise ship injury claimants—and even some auto accident personal injury attorneys—who have called us to talk about their case. Many of them have the same story: the cruise line was talking about paying medical bills or maybe setting the claim, and then the cruise line just stopped responding. Yes. That is because in those instances the claimant and/or auto accident attorney allowed the case to go past the statute of limitations. The cruise lines will generally not warn you about the statute of limitations. Once a claimant passes the statute of limitations they know they have no more legal responsibility.
At 888-BOAT-LAW we have never missed a statute of limitations. As cruise ship injury attorneys we know:
Where your case has to be filed.
The written legal notice that is required for your case.
The court where you case has to be filed.
The specific laws that apply to your case. (It isn't Florida law.)
If you trust your case to an auto accident attorney you are risking your case. Trust the specialists in cruise ship injury cases. We have been recovering against cruise lines for our clients for more than 25 years. This is not a side-line. We handle cruise ship accident cases every day.
CALL US TO TALK ABOUT YOUR CRUISE SHIP INJURY CASE
888-B-O-A-T-L-A-W