What Is an EPIRB and Do I Need an EPIRB ?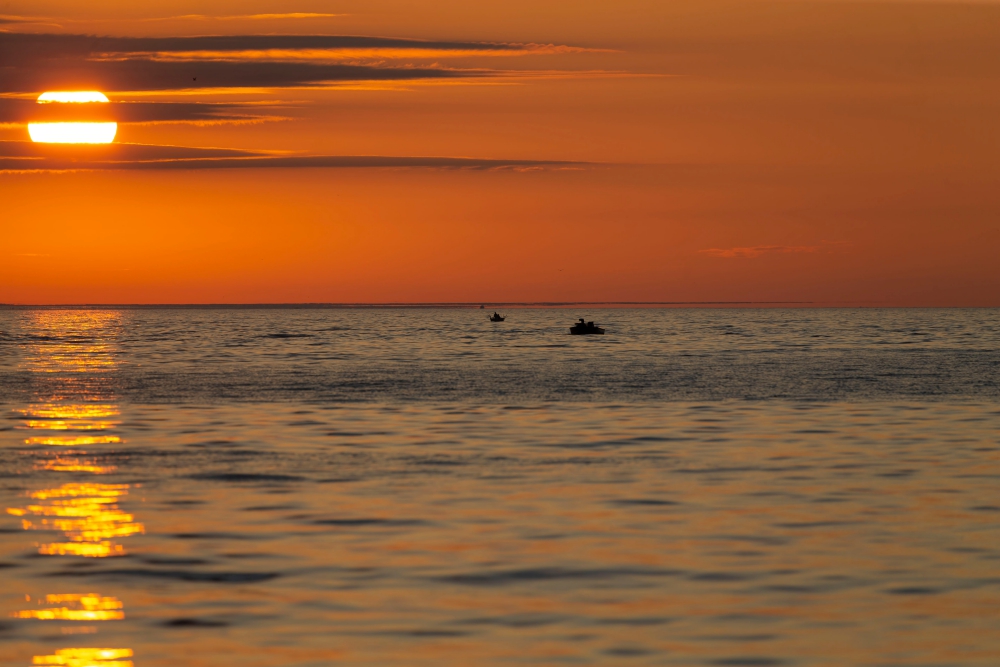 An EPIRB is an Emergency Position Indicating Radio Beacon. These units which can be handheld or larger provide a beacon which is then picked up by a network of satellites which then relay the emergency beacon to land-based search-and-rescue ("SAR") personnel. There are two types of EPIRBS as far as having GPS or no GPS. The GPS models are more accurate in helping you get located in a time of distress. The GPS models are accurate to within approximately 100 yards of the first alert.
Do I Really Need an EPIRB? yes.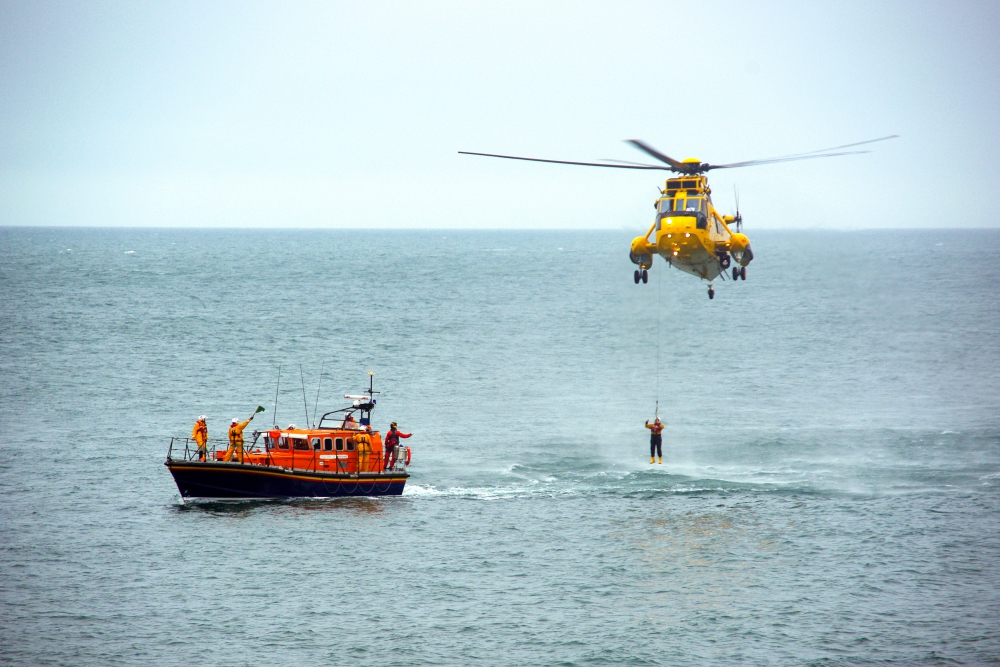 Here are just two life-and-death examples of why you need an EPIRB. Within the last 3 weeks here at the www.888BoatLaw.com law firm we have conferenced with two different potential clients involving two different recreational vessels that sank out from under their passengers. In one case the client relayed they were several miles offshore when the vessel suddenly and unexpectedly began taking on water. In only a matter of moments the vessel was swamped. The passengers were able to activate their EPIRB and search-and-rescue responders located them before the vessel sank to the bottom. EPIRBS are designed to activate when wet—or manually–and to continue transmitting a signal even when wet. When a vessel is taking on water and in the process of sinking
one of the first systems to fail is the batteries and all of the electronics on the vessel run by them. This means the VHF radio can fail quickly if the vessel is sinking. The bilge pumps will fail if the electrical system shorts out. We know from handling vessel sinking and vessel overturning cases that our clients confirm the vessel sank or flipped much more quickly than expected after the water intrusion was noticed. In these instances it is important that the life vests come out immediately and the EPIRB be set off immediately. Before power is lost a MAYDAY must go out on the VHF.
In the second case, which occurred in the Florida Keys, the passengers did not have an EPIRB. The vessel sank to a point that they barely had any part of the boat to hold onto. They found themselves trying to keep their cell phones above water—an almost impossible task when you are in the water and waves—and trying to get their location out before their phones shorted out. The vessel was so low in the water that searchers had trouble trying to find them in the horizon. Eventually, before the boat sank completely, the searchers were able to find those passengers. But until that time, those passengers did not know if they were going to make it. The client assured me that the next time out—if there was going to be a next time—they would have the best EPIRB available with them. That client also expressed that where they were offshore in the Florida Keys was at the limit of their cell phone coverage—and that is what they had used to call for help.
This is another reason why it is important to have an EPIRB when going even just a bit offshore. Your cell phone is not going to have coverage past a certain point, some places a shorter distance than others. The VHF radio can fail when water intrudes into the boat because the electrical system on the boat will likely be shorted out by the water. When that happens and you are outside of your cell phone coverage, you must have an EPIRB. It is the difference between life and death.
Which EPIRB Should I Get?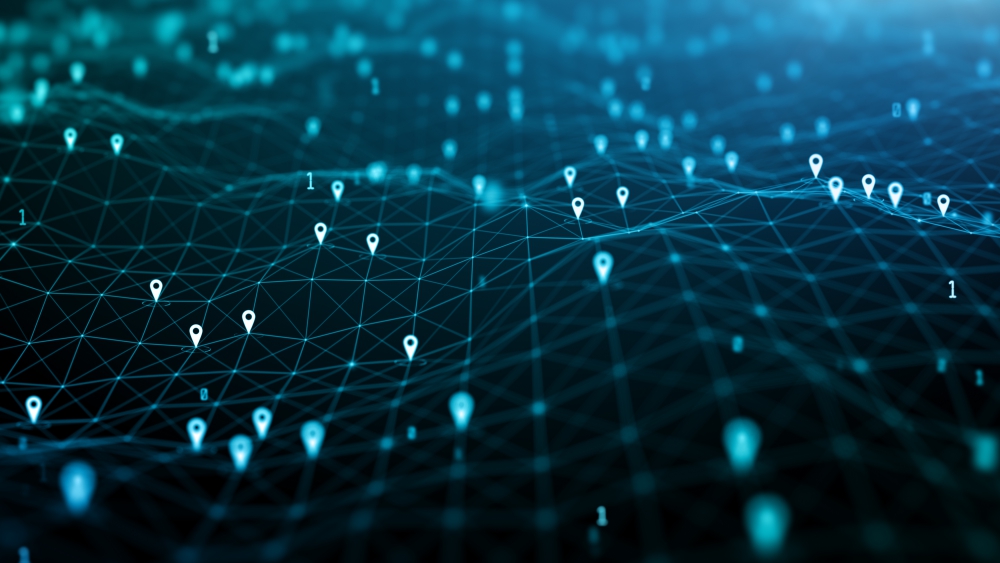 Get the EPIRB that can save your life. Make sure the EPIRB model you obtain has built in GPS. This will greatly reduce the response time of the satellites locating your EPRIB signal. We recommend a 406 Mega-hertz EPIRB that will signal a system of orbiting satellites when activated. An EPIRB operating on the 406 Mhz system provides more coverage, a more reliable transmission signal, better position location accuracy, a signal that identifies the EPIRB unit, and allows for a faster "SAR" response time.
You Must Register Your EPIRB With NOAA
You must register your new EPIRB with NOAA. It is that information you provide to NOAA which allows first-responders to know who it is that is needing assistance and allows them to better understand where to look for you. If you do not keep your information updated with NOAA this can negatively affect the response time for SAR personnel to find you in the most critical time. If you bought a vessel that came with an EPIRB you need to update the information with NOAA to make sure they will be looking for you and not someone else who previously owned that EPIRB.
Make sure that when you register your EPIRB with NOAA that the ID number on NOAA's registration confirmation matches exactly the ID number on your EPIRB unit. The EPIRB ID number is found either printed inside the beacon—sometimes under the battery—or on the exterior of the EPIRB unit. Also, if your information changes, like for instance you bought a new boat or your contact information changed, you need to update that with NOAA to help minimize the response time needed in case of emergency. NOTE: EPIRB registration information must be updated with NOAA every two years.
Here Is Where You Need to Register Your EPIRB:
www.beaconregistration. noaa. gov.
You can register your EPIRB by U.S. mail (no courier deliveries) to the following address:
NOAA
SARSAT Beacon Registration
NSOF, E/SP053
1315 East West Hwy
Silver Springs, MD 20910
Your EPIRB registration form can also be faxed to: (301) 817-4565.
Contact numbers for this program are 301-817-4515 of 1-888-212-SAVE.
NOTE: Under Florida Statute 328, the Department of Highway Safety and Motor Vehicles—which agency is responsible for titling and registration of vessels in Florida waters–provides a discount on registration for boat owners who have equipped their vessel with an EPIRB.
We Are Florida Boat Law Attorneys.
Call Us 24/7 at 888-B-0-A-T-L-A-W.