Hidden in the Fine Print: Things You Need to Know About Your Cruise Contract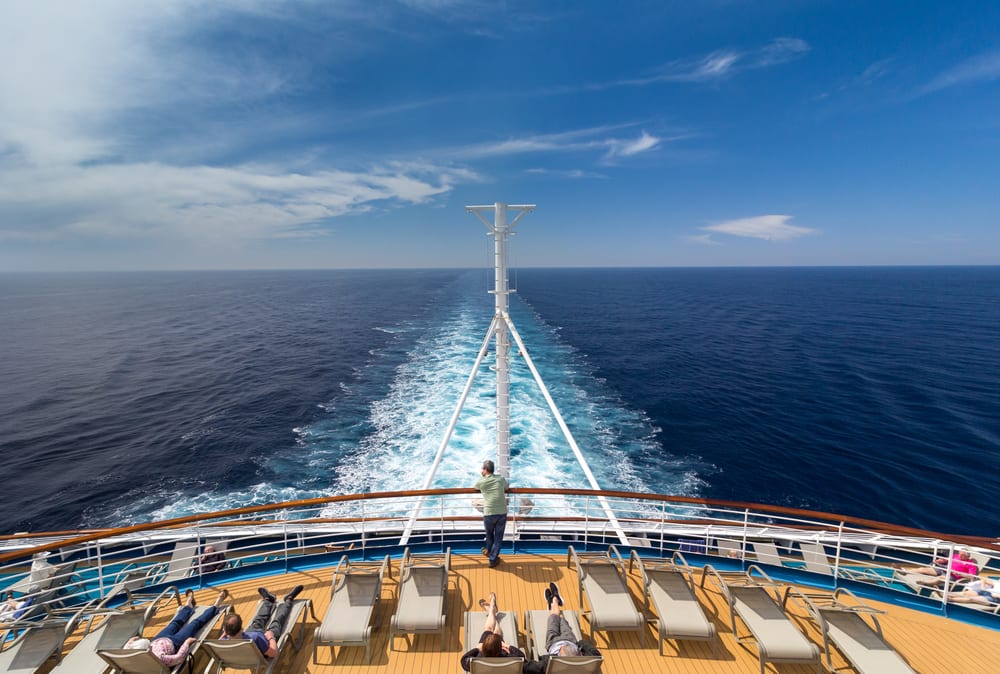 This Was the Title of a Recent Article on the Cruise Critic Website.
It was actually "16" Things You Need To Know" For those who have never viewed Cruise Critic it is a website with tremendous amounts of information relating to cruise ships, passenger feedback, and informative articles on everything from ports of call, excursions, dining, do's and don'ts on vessels, passenger tips, etc.
From a cruise ship attorney with 25 years experience here are some other important features you should know are in the cruise contract. First thing, you need to know that your ticket—whether you have the paper copy or the electronic version—is a contract between you and the cruise line. Also, federal law allows the cruise lines to abridge (i.e., shorten, curtail, limit) some of your rights you would otherwise have if you were standing on American soil.
1. The Cruise Lines Shortened the Statute of Limitations.
Yes, in most cases the statute of limitations for you to bring any suit against the cruise lines will be shorter than in your home state. In most cases we see the statute of limitations is one year from the date of incident. This depends on which cruise line, where the cruise took place, and the statute of limitations is fact specific. Contact us to discuss your specific situation.
2. You Must File Suit Where the Cruise Lines Says.
Each cruise line has designated where, if you have to file suit, the ONLY location that can be done. For most of the cruise lines the answer is that you have to file suit in Florida. Each case is different. It doesn't matter that you live outside of the State of Florida; the cruise ticket governs this question. Contact us to discuss the specifics of your situation.
3. You Have to Give Timely Notice of Your Claim.
Cruise lines placed one more stumbling block to recover from them in their ticket/contract with you. This is the "Notice" provision. According to some tickets, possibly most of them, you need to give written notification of the claim well before suit is filed. If you did not give "notice" of the claim, it is possible that the cruise line will try to get your case dismissed from the court. A recent (September 2018) federal case governing cruise injury cases filed in Florida—and this is where the majority of cruise ship cases must be filed—stated that it was fatal to multiple claimants claims that neither they nor their attorneys gave a written notice to the cruise line within the required time. This notice requirement astoundingly also goes to independent contractors working for the cruise line—they have to timely be placed on written notice. Again, you should call us about your specific situation to protect your claim.
4. The Ship Can Put You Off in a Foreign Port.
Yes, if the captain decides you are a danger to yourself, or if you have medical need beyond the ship's infirmary capability, or you are a danger to others, the captain can put you off in any port they deem appropriate. When this happens the cruise line may not take any steps to get you medical treatment, nor to get you back home. Note: You need to presume you will be on your own if the cruise line puts you off in port. This means you should have 1. Travel Insurance, 2. Support of family if you are having a medical emergency, and 3. Access to cash or good credit cards. Also, there is no guarantee your cell phone works in a foreign port. There is no guarantee your HMO insurance will cover your medical expenses. Medicare typically won't cover out-of-country medical expenses. Medical facilities will not allow you to leave in some places unless your medical bills are paid. You may have to pay for travel back to the U.S. by yourself. All of this can be very tough if you are having a medical emergency.
5. The Cruise Line May Not Air Evacuate You in an Emergency.
If you are having what you contend to be a serious medical emergency this does not mean the cruise line will air evacuate you. The expense of air evacuation is fairly expensive. There are several pre-paid air evacuation services you can purchase—like travel insurance—prior to a cruise. The cruise line may opt to put you off in a foreign port rather than helicopter you back to the U.S. This obviously can have a large impact on your medical situation.
6. After an Incident the Cruise Line Seeks Information to Help Them, Not You.
If you have an injury incident on the vessel be assured the cruise line will go into self-protection mode. If possible, the cruise line will send over a security or "guest services" employee to take a statement from you about how the incident occurred. This is for the benefit of them, not you. In most cases the cruise line will not give you a copy of that witness statement. The cruise line will not give you the names of witnesses to your incident. And, on the incident form itself, some cruise lines try to get you to say "What could YOU have done to prevent the incident?" This question is designed by the cruise line to have you say or admit something about the incident when you are in physical/emotional distress, which they will later use against you. Also, If the cruise line has video of the incident or photographs of the scene they will not give that to you. This last one is a big one: The doctor and nurses at the infirmary know how they get paid. If at all possible they will write up your medical record in such a way as to cast doubt on any fault on the cruise line, and they will many times downplay your injuries.
7. The Claims Process Is Mostly Futile.
Maybe it is that the cruise lines know they have a shortened statute of limitations. Maybe the cruise lines believe putting off claimants will make the claimants go away. Maybe the cruise lines are backed up with too many lost luggage claims to address cruise ship injury claims. The ticket booklet has a claims process. Until you retain a true maritime attorney to fight for you it seems like the cruise injury claims process is built for delay and denial, not fairness. None of the clients who come to us tell us how fairly they felt like they were being treated before they retained our experienced maritime law firm to fight for them.
Summary
When you go on a cruise you feel as though the cruise line is looking out for you and your safety. In fact, the cruise ticket places severe restrictions on your rights while you are on the cruise. The cruise line will do what is best for the cruise line. If you are hurt, they may not evacuate you to the best choice of medical facility. Or, the cruise line may put you off in a foreign port and leave you to your own resources in a foreign country. After you return home the cruise line has a host of hoops and obstacles designed to keep you from fairly recovering for your cruise ship injuries.
Many attorneys do not know these rules that can be fatal to your case. Don't just hire the car-accident or dog bite-attorney who does not regularly handle cruise ship injury cases. One other thing to know is if you live outside Florida and your local attorney is not licensed in Florida, the cruise line knows this. The cruise lines know who is licensed in Florida and who can file suit for you. Consider also for your case that the cruise lines know which attorneys they regularly see and which attorneys are merely dabbling in a new area of law in which they don't usually practice.
We Are Cruise Ship Injury Attorneys. We Can Help You Now.
Image Editorial Credit: Shutterstock