Florida Leads the Nation in Boat Accidents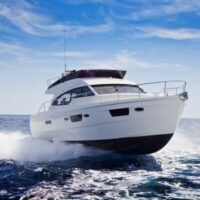 A new report says Florida leads the nation in the number of crashes, injuries, and deaths on the waterways. Boating accidents are very common in the state of Florida, where boating remains one of the most popular recreational activities among both residents and tourists.
When a boat accident occurs, people who suffer injuries need to know where they can turn for help. Our Florida boat crash lawyer at 888-Boat-Law (888-262-8529) represents victims of boating accidents throughout the Tampa Bay area.
Florida Keys Tops the List of Boat Accidents in Florida
While Florida remains the nation's leader in terms of the number of boating accidents, the Florida Keys topped the list of boat crashes in the state, according to a report by the Florida Fish and Wildlife Conservation Commission. The report shows that there were 735 boating accidents in Florida's state waters in 2022, of which 65 involved fatalities. The Florida Keys topped the list of boating crashes and deaths in the state.
Types of Boat Accidents
Boaters and passengers aboard can suffer injuries in different types of boat accidents. Some of the most common types of boating accidents include:
1. Collisions with Other Vessels
One of the most common types of boat accidents is collisions with other vessels. With the high number of boats on the water and the potential for human error, it is no surprise that collisions happen more often than we would like. These accidents typically occur in congested areas such as nearshore islands, sandbars, and channels leading to marinas and harbors. It is often difficult to avoid other boats in confined areas like channels or in highly populated areas like sandbars on the weekends.
2. Collisions with Fixed Objects
Collisions with fixed objects are another common type of boat accident. These accidents can occur when a boater is traveling at high speeds and loses control of their boat. Common examples of fixed objects include docks, channel markers, and jetties. Many channel markers are unlit or have been damaged and are not readily visible. Jetties can extend under the surface of the water out from the shoreline they are set in place to protect. Some docks are not lit at night and can become boating collision hazards.
3. Flooding / Swamping
Flooding or swamping is when water enters a boat and can cause it to sink. This type of accident can occur when a boat takes on water due to excessive weight or waves. What is lesser known is that the swamping of a vessel places it at risk not only for sinking but also at great risk of capsizing.
4. Falling Overboard
Falling overboard typically happens in one of two ways.  Either the person accidently falls overboard or is ejected in a collision or because of rough weather. Always wear a life jacket, especially if you do not know how to swim. It is always good to have lifejackets readily accessible for passengers on the vessel, and Florida law requires that the vessel have a USCG Type IV throwable personal flotation device (a "PFD") in ready reach of the operator of the vessel. These are the typically square PFDs that sometimes have a small line attached to it to be able to throw it to an overboard or struggling swimmer.
5. Capsizing
Capsizing occurs when a boat overturns, and the occupants are thrown into the water. This type of accident can happen when a boat is overloaded, hit by a wave, or hit by a wake from another boat. To prevent capsizing, ensure that the boat is not overloaded and, like swamping, avoid rough waters.
6. Grounding
Grounding occurs when a boat runs aground on the bottom. It can happen when navigating in shallow waters or due to pilot error. Boat groundings can result in serious injuries within the vessel because passengers hit structures within the vessel, and grounding injuries can occur when the passenger is ejected from the vessel.
Get Help from a Boat Accident Lawyer
Boating can be a fun and exhilarating experience, but it is crucial to recognize the risks and the potential for accidents. If you or someone you love has been involved in a boat accident, get legal help from our boating accident attorneys. Our lawyers at The Law Offices of Frank D. Butler, P.A., (www.888BOATLAW.Com) can help you explore your compensation options during a consultation. Call (888-BOAT-LAW) 888-262-8529 today.
Source:
myfwc.com/boating/safety-education/accidents/