Carnival Ready to Cruise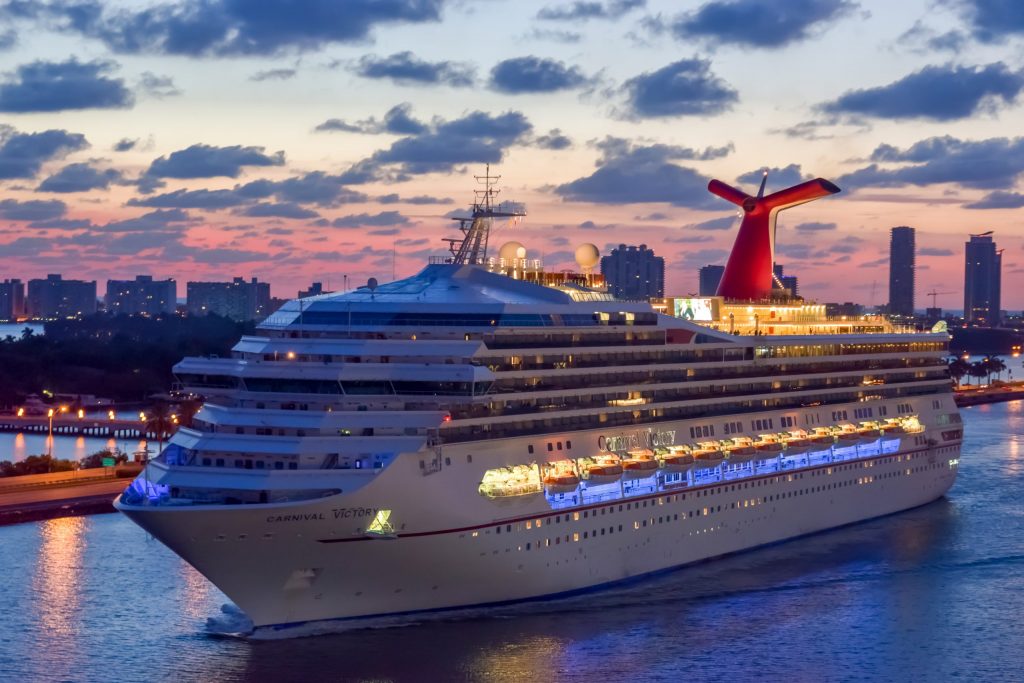 Carnival Wants to Cruise From Florida
It sure seems like Carnival Cruise Lines is getting ready to run cruises again from the State of Florida. Carnival released a statement saying they were ready to begin running cruises out of Port Canaveral and Miami, Florida. The CDC extended the no-sail order through the end of October, but it is difficult to believe that they will be able to re-issue it under the present political pressure.
It will be interesting to see whether cruise fans come back out on the first few cruises. European cruises have had problems with Covid flaring up. The CDC has warned that Covid appears ready to flare up again in the cooler Fall and Winter weather. So, customers ready to get back on cruise ships will be placed on a floating small city, which—if that population mirrors the land-based population—could face other customers not necessarily observing safety procedures recommended by the CDC.
We stick with our earlier projection that cruising in large numbers will not return until at least Spring Break in 2021—if then. In our view it still depends on whether Covid-19 is under control, and the status of any vaccine or therapeutics. There will be pressure from the cruise lines to get sailing again, no doubt, because they need to begin generating revenue again. It is difficult to believe that the cruising population will return in good numbers until Covid-19 is under better control. The question is whether some of the cruise lines will still be around to see that renaissance.