Canoe Crash Near Davis Islands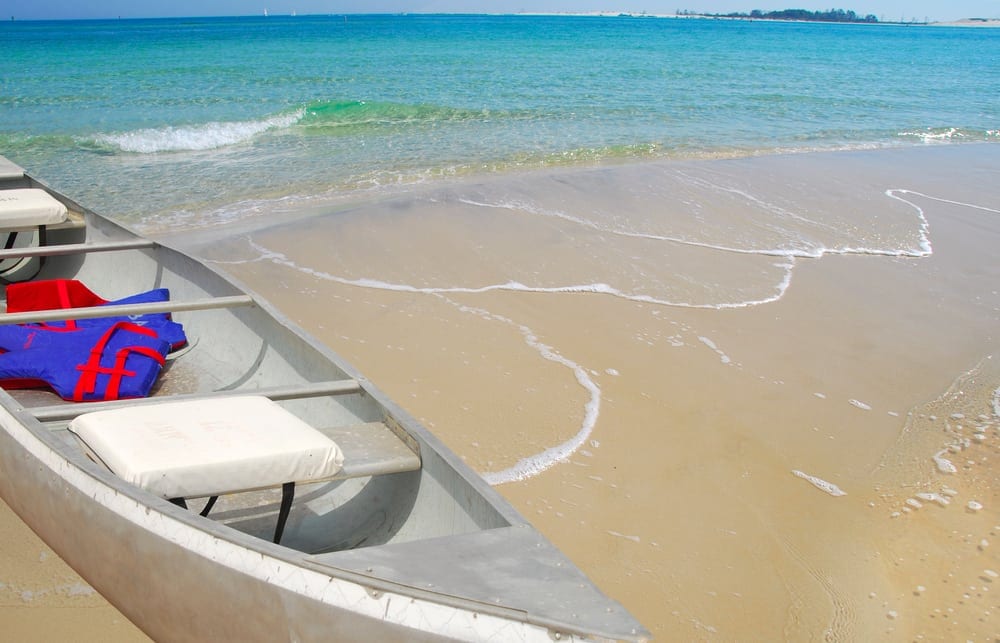 The Devastating Crash Involving a Canoe
These are always difficult, tragic, stories to read. The Tampa Bay Times reports that a canoe—perhaps a Gheenoe?–fitted with an outboard motor crashed into a piling and ejected the operator yesterday August 5, 2018 near David Islands in Tampa. The report indicates that the motor was still running and with no one holding the tiller the vessel began circling. The article continues that witnesses say the female passenger jumped out of the vessel but her hair became entangled in the motor. There is no indication from the article as to whether the propeller struck her or not, but it does say she was breathing when the witnesses were able to get the vessel up to shore and free her.
These vessels are particularly dangerous of themselves when fitted with a motor. The US Coast Guard in conjunction with boat manufacturers sets both a weight limit and a horsepower limit for vessels. Canoes are not typically rated for outboard engines. Gheenoes are often fitted with outboard motors and actually travel at surprisingly quick speeds. However, the design of a canoe or Gheenoe is not conducive to high speeds. There is not enough stability to handle turns or oncoming wake—which can come from the side, not just the front of a canoe or Gheenoe. This is what makes them especially dangerous: they are relatively lightweight, an outboard motor can be affixed to either one, they can achieve appreciable speed, but the structure of them makes them unstable with speed or in even relatively small waves.
Maritime law is going to apply to that situation. If the vessel or the operator was insured, it will not surprise us that the insurer will try to limit the liability to the worth of the vessel. This is a law which needs to be changed however it is doubtful that Congress is going to take any action to take away the foolish and unnecessary application of the Limitation of Liability Act to recreational vessels. In a "Limitation" action the insurer tries to use this law—which all admit was clearly designed to be used in the commercial context—and limit recovery of victims of even a recreational boating crash to the worth of the recreational vessel. Even more egregious is the insurer tries this "limitation" regardless of how much insurance the owner of the vessel may have had. There are defenses to such an action by an insurer but that has to be done correctly.