Boat Rental Club Injuries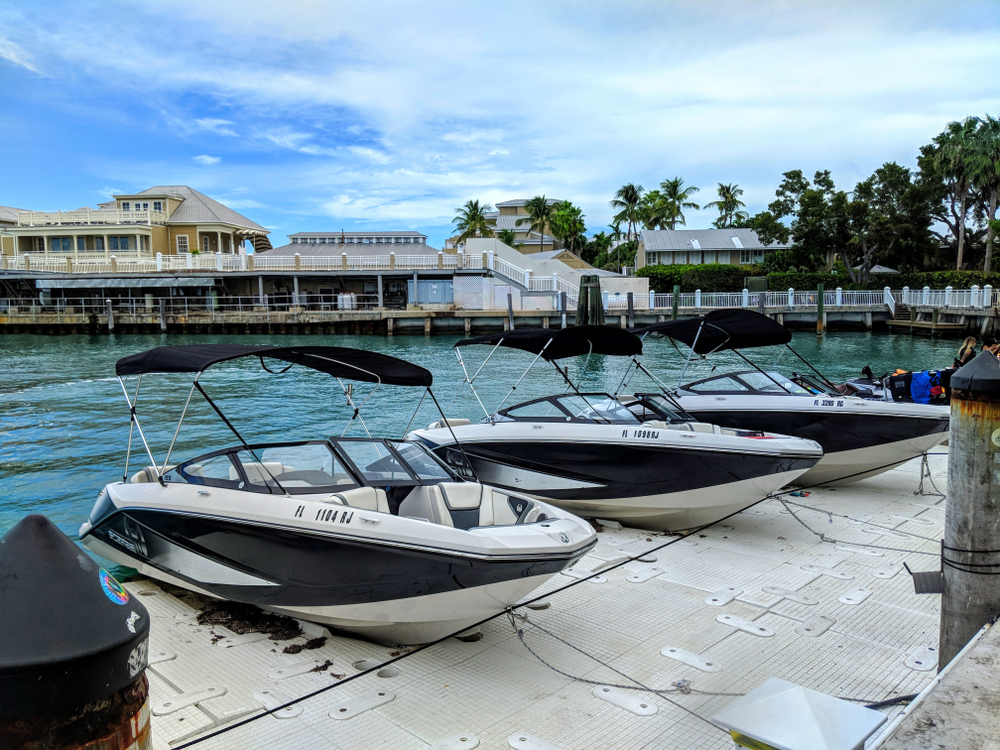 Boat Rental Club Injuries Are Increasing
This is due in part to the increasing popularity of boat clubs—which allow more people than ever to get out on the water. But boat club injuries also are occurring due to the inexperience of the operators.
Boat rental clubs operate on some formula of the following. A small down payment to get into the club and then a relatively reasonable per month membership fee after that. Then, on a chosen day a member gets to take out a vessel that is in the boat rental club's fleet. The member returns the vessel, pays for the gas, and walks away. The rental club staff cleans the vessel. Sounds simple, right?
But what is not so obvious is that boat clubs draw many people who have never owned a vessel, nor have they even more importantly, ever operated a vessel. Different boat clubs have different ways of "screening" new boat members but some combination of "training" occurs which may involve initial counseling, watching of video, a basic written test, and then some time on the water with a boat club employee.
Lack of Training
The problem is that quick "training" of an inexperienced member is not a substitute—not even close—for sufficient experience handling a vessel. Couple that with Florida's policy of not requiring any licensing or any training for persons born before January 1, 1988, and it is not surprising that boat rental clubs produce a significant number of injuries.
Don't be fooled. Does the attorney you are looking at to handle your Boat Rental Club injury have experience in handling these types of cases? The truth is that that few attorneys have any experience in this. Our firm has handled numerous boat club injury cases. You need to ask the attorney how many of these types of cases they have handled—and make them be specific. The reason the answer is important is because your attorney's experience can be the difference in you recovering or not recovering anything for your boat rental club injuries. Yes, everybody will want your case, the question is: do they have the experience in handling these types of cases. Here is one reason why it is exceptionally important you choose a law firm who has actually handled these cases.
Boat Rental Clubs Use Limitation Actions
One very common factor in boat rental club injury cases is that they will use a Limitation action against you. This means that—regardless of the amount of insurance available—the boat club will try to limit all of your injuries to the worth of their vessel. You are not reading that incorrectly. If the boat club's vessel is worth $30,000, regardless of how bad your injuries are, they will try to limit your injury recovery down to $30,000—even if your boating injury case is worth far more than that. In this, the boat rental club actually sues you in federal court. We have handled numerous cases involving this. If you are looking at another attorney you need to confront them bluntly if they have ever handled even one of these. The likely truthful answer is "NO". Honestly, they are not even likely going to know what you are talking about. We are boat law attorneys—this is what we do. We have handled numerous boat club injury cases—including multiple limitation actions. Don't leave your case in the hands of a dog bite or car accident attorney.
We are ready to help you right now. Weekends and holidays.
Call now 888-BOAT-LAW.