BOAT CLUB INJURIES IN FLORIDA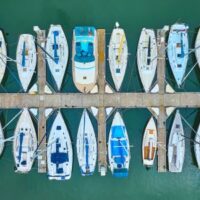 Florida has many different boat club options. Freedom Boat Club is the largest boat club in Florida by number of locations and vessels available to its members. But there are other boat clubs in Florida that those wanting to get on the water—whether with limited boating experience or great boating experience—can join. Carefree Boat Clubs is the second largest boat club by locations and vessels. Its operation is generally similar to Freedom Boat Club. There are also a number of smaller boat clubs in Florida such as South Florida Boat Club with two locations, in Ft. Lauderdale and Key Biscayne. GulfStream Boat Club has three locations: Delray, Boynton Beach and Hypoluxo. Jacksonville Boat Club as another option has been in business since 2008. Destination Boat Club has three locations, Naples, Cape Coral and Key West. Premier Boat Club in Stuart is also another location. Another Day In Paradise Boat Club is a boat club operating from Tarpon Springs.
Boat clubs in Florida have been a great benefit to those who did not want to hassle with boat ownership or who did not want to spend many thousands of dollars to purchase, insure and maintain a vessel. However, it is a mixed balance because many potential members who seek out a boat club have never operated a vessel on the water. Florida law does not presently require a minimum level of training that boat clubs must provide. Florida law does require that a person born after January 1, 1988 must take a quick course—which can be done on-line—in order to acquire a boater safety card. But those born before 1988 do not have to take any test under Florida law, regardless of whether they have any prior boating experience or not.
The array of vessels available to boat club members may be surprising given that many new members will either have very little or no experience in operating a vessel. Some of those boat club vessels can exceed 50 mph, which may or not seem like a high speed until the operator is in the midst of a channel among multiple other vessels with passengers aboard.
THE MOST FREQUENT BOAT CLUB INJURIES WE SEE
At www.888BoatLaw.com, (The Law Offices of Frank D. Butler, PA.) our maritime law firm headquartered in Tampa Bay and which handles boating accident cases throughout all of Florida see many boat club injury cases. Most of the boat club cases we see are due to operator error and inexperience. Because we are a specialized law practice handling boating injury cases for more than 25 years, many people who have boat club injury cases place their trust in us. Below are the most frequent boat club injury cases we see.
WAKE CASES. This form of injury on a vessel is greatly under-appreciated but can and does cause devastating injuries. (We are presently handling multiple wake cases right now.) This occurs where the operator of a boat club vessel hits a wave or boat wake at an excessive speed and/or improper angle. The front of the boat club vessel ejects the bow-area passenger(s) into the air who then land back forcefully on the hard deck of the vessel. Wake cases commonly produce back injuries, broken extremities, broken hips, and head injuries. This is a very serious type of boat club injury and a very common one among boat club injuries.
COLLISIONS. Both the Florida Fish and Wildlife Conservation Commission ("FWC") and the USCG cite Collisions as the number one, most frequent, type of boating accident-causing injury. Often times collisions are due to inexperienced boat operators—such as one would see in boat club cases—and a lack of knowledge of the boating rules of the road. Failure to keep a lookout is also a high contributor to boat club crashes. Collisions causing injury are usually with other boats, or fixed objects such as channel markers, bridges, jetties or sandbars.
SINKINGS. This form of boat club injury is both under-appreciated and terrifying. Sinkings generally occur when one of two issues are present. Operator inexperience causes the boat to be swamped, or because of a vessel malfunction. Don't underestimate boat club vessel malfunction. Once water invades the vessel, two bad things can and very often do happen quickly. The water causes all the electronics on the vessel to short out. This means no bilge pump to help evacuate the water, no ability to start the engine, and no VHF radio to radio for help. The second bad thing that can happen is the vessel becomes unstable and flips in a matter of minutes—or less. This leaves passengers in the water, and sometimes without having the chance to grab life jackets depending on how quickly the vessel capsizes or sinks.
REAL BOATING ACCIDENT ATTORNEYS
The future looks bright for boat clubs, one-day boat rentals, and peer-to-peer individual rentals of vessels. However, that also means more first-time boat operators and more operators with very little experience handling high-powered vessels.
If you are injured due to a boat club boating accident, call or contact the boating accident attorney specialists at www.888BoatLaw.com. (The Law Offices of Frank D. Butler, PA.) You can have confidence in our 25 years of successfully representing boating accident victims throughout all of Florida. Do not trust your important boating accident case to a car accident attorney. The laws that apply to car crashes are not the same laws that apply to boating accident cases in the State of Florida.[1]
Choose a specialist to handle your important boating injury case. This is what we do every day of the week. There is no charge to you unless we win your case.
CONTACT US AT 888-B-0-A-T-L-A-W.  (888-262-8529)
[1] Most boating accident cases in Florida occur in locations where maritime law applies, not the laws of the State of Florida. Your boating accident attorney needs to know this and know why that matters greatly to your case. WE know.