CAN I MAKE A CLAIM AGAINST A BOAT OWNER FOR INJURIES?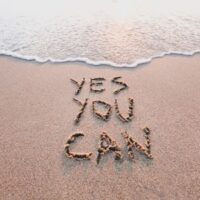 Yes, in Florida you can make a claim against a boat owner in Florida for boating injuries you suffered on that boat or because of that boat, but you have to be careful. First, you have to know what law applies, and that is because the location of the injury incident matters as to whether Florida state law applies (like it does to auto accidents) or whether maritime law applies (like it would in coastal cases). It is very important to choose an attorney who specifically handles maritime boating injury cases. That is because the overwhelming majority of boating injury cases will come under and will apply maritime law—and not the law governed by car accidents and dog bites.
Most boating accidents occur in waters governed by maritime law, and the reason for this is simple and geographic. For those accidents in the Atlantic: maritime law. Those boating accidents in the Gulf of Mexico: maritime law.  In the Florida Keys: maritime law. But also, what is equally important for the attorney you want to handle your case is that they know that rivers which lead to the Atlantic or Gulf of Mexico also fall under maritime law. The same is true with boating accidents occurring in the intra-coastal waterways of Florida: maritime law applies.
The reason it is critical for the attorney you choose to know which law applies to your boating accident case is that the statute of limitations is different between Florida law and maritime law. Also the procedures involved, the courts involved, and rights you have are different based upon which law is involved for your boating injury claim.
When an operator of a vessel upon which you are a passenger makes a mistake that causes injury you can make a claim against that vessel operator.  But, as maritime counsel, we also know that you can make a claim against the vessel itself. This is very important when a vessel owner did not carry insurance on the involved vessel. In the past 6 months we have compelled and made good recoveries for 2 different clients when neither of the vessels had insurance on them. A car accident attorney is not going to know the procedures to accomplish that for you; this is because the law is very different between handling auto accident cases and boating accident injury cases.
This is your important boating accident injury claim. Who you choose as your boating injury attorney is very important.  You can have trust in our 25 years of handling boating accident cases and our great track record of recovery for our clients. This is not a sideline for us. We are specialists in this area of the law.
Contact us about the specific facts of your boating accident injury case.
1-888-BOAT-LAW  (888-262-8529)